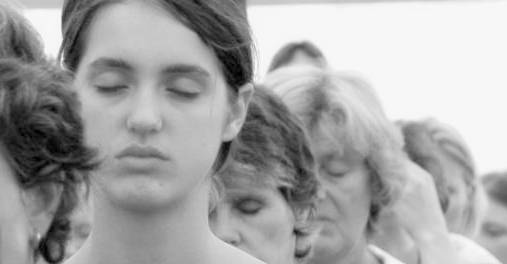 In the Bulgarian press- in Bulgarian only:
By Katina Avramova published in OM Yoga Magazine
By Elena Melnishka published in Kapital Light:
Maria Azeva: Vipassana By Maria Azeva, published in Spisanie 8:
Vipassana page1, page 2, page 3
Georgy Hristov: Vipassana, the key to the door to yourself, page 1, page 2
Vipassana will save the world, page 1, page 2
---
In the International press:
Meditation vacation, By Matthew Green
The guru looked troubled. A spry 75-year-old, who could have passed for 60, he usually wore an expression as pure as his ivory robe. Peering into my cell, he watched as I wept harder than I could remember, for a reason my mind could not fathom. www.ft.com, 6 Jan 2012
Ten days without talking | Life and style | The Guardian

Was it possible to survive 10 days of meditating in an Indian retreat without speaking, reading or making eye-contact with fellow guests
An interview with S.N. Goenka on the techniques of Buddhist Practice - Tricycle
Winter 2000 - S.N. Goenka was interviewed by Helen Tworkov.

Staring at Death, and Finding Their Bliss - OnlineThe New York Times
Sep 2007 -Article about the Vipassana Meditation courses held inside the highest level maximum-security state prison in Alabama, US.

Transcendental Incarceration - San Francisco Weekly Feb 2001
The first San Bruno Jail inmates to take part in an experimental meditation program say it has helped to free their minds, if nothing else.