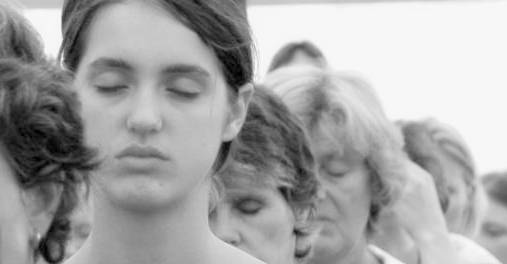 In the Bulgarian press- in Bulgarian only:
By Katina Avramova published in OM Yoga Magazine
By Elena Melnishka published in Kapital Light:
To see the things as they are or click on the photo for text file of same article.
Maria Azeva: Vipassana By Maria Azeva, published in Spisanie 8:
Vipassana page1, page 2, page 3
Georgy Hristov: Vipassana, the key to the door to yourself, page 1, page 2
Vipassana will save the world, page 1, page 2
---
In the International press:
Meditation vacation, By Matthew Green
Staring at Death, and Finding Their Bliss - OnlineThe New York Times
Sep 2007 -Article about the Vipassana Meditation courses held inside the highest level maximum-security state prison in Alabama, US.
Transcendental Incarceration - San Francisco Weekly, Feb 2001
The first San Bruno Jail inmates to take part in an experimental meditation program say it has helped to free their minds, if nothing else.
What is Happiness? Is this all there is?" - WEF (World Economic Forum) Davos, Jan. 2000
S.N. Goenka explained the meaning and different aspects of happiness at the World Economic Forum in Davos, Switzerland, Jan. 2000.
Remarks from S.N. Goenka given at the WEF about how the practice of a tradition can transcend dogma and manifest the essence of religion.
Universal Spirituality for Peace - U.N. Peace Summit at United Nations, New York, Aug 2000
S.N. Goenka lectures about world peace and the role of religion. It was addressed to religious leaders from all over the world, that participated in the "Millenium World Peace Summit".